Chassis & Suspension Enhancements
From the start LSL has concentrated on improving the chassis handling characteristics and it's key components of the Triumph modern classics.
After careful examination of the existing geometry data, improvements were made to key single components always keeping the overall target of improved geometry in focus.
The LSL triple tree kits offer a shorter offset and will give you a more precise steering and better high speed stability.
Made from billet high strength aluminum these triple clamps are stronger and lighter than the stock triple clamps and look so much better.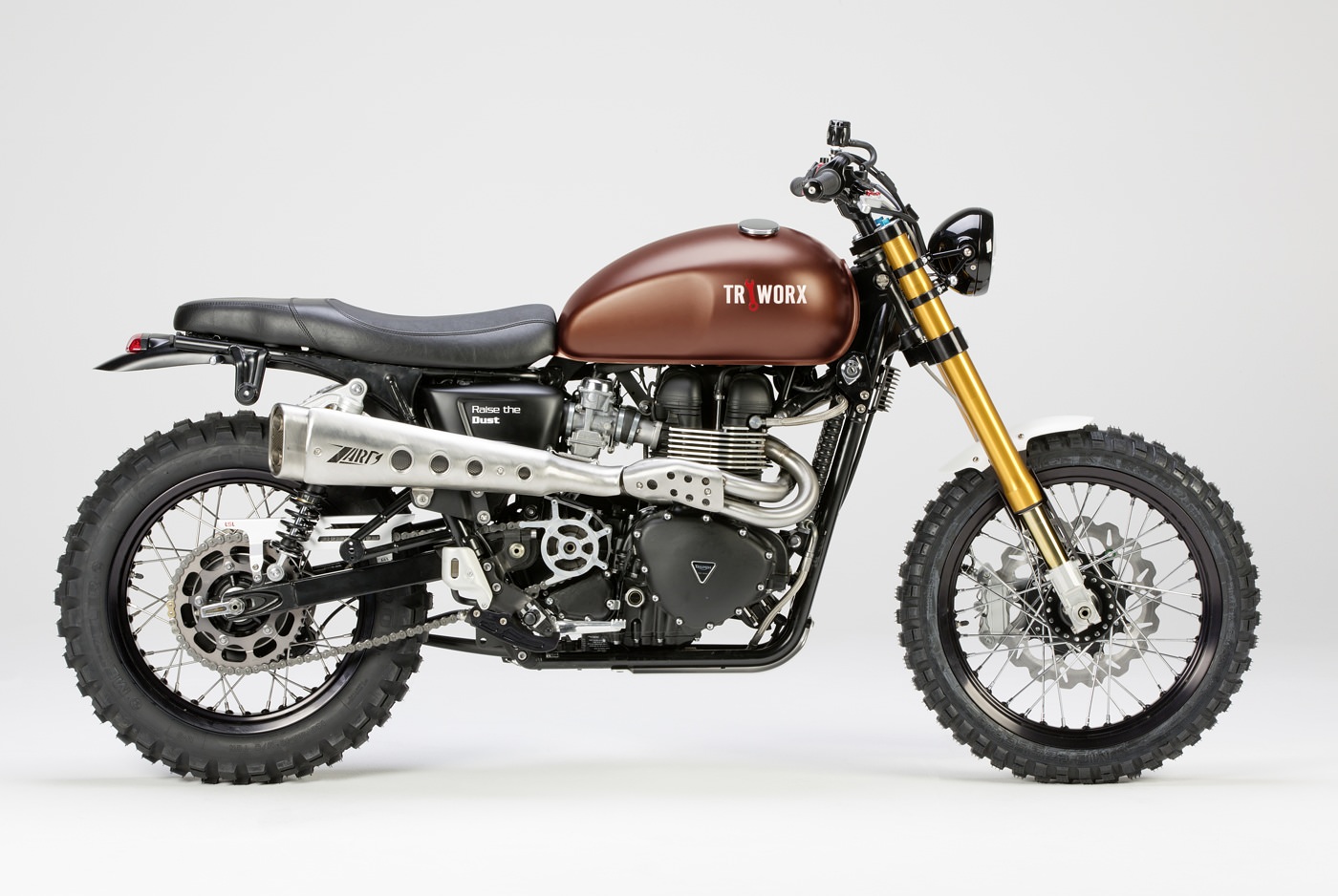 Each triple clamp kit includes wheel bushings, brake rotor spacer, black (or silver) anodized upper and lower triple clamps and hardware.
The stock steering stem needs to be pressed out of the stock triple clamp and pressed into the new LSL triple clamp.
We offer this as a free service if you send us your stock triple clamp.
Please order the suitable handelbar riser clamps separatly. See listing on our web page under 'Handlebar Riser Clamps'.
The upper triple clamp has pre-drilled holes for the handlebar risers on the backside. So you still have the choice to mount clip-ons without having the holes in the upper triple clamp for regular handlbar risers.
For 7/8" handlebars, chose Z140+KL22SW, for 1" handlebars chose Z140+KL25SW and for the X-Bar chose Z140+KL28SW.
Please be aware that you need also new LSL headlight brackets and a new LSL ignition relocation kit. Please check for the LSL headlight brackets on our web page under Lights and Blinkers, LSL Headlights and Brackets.