mo.view sport
mo.view sport
Part #:MG7002030
Project Difficulty:1/5
Country of Manufacture: Germany
Model: Z 400
Remarks: stem mirror, black
Mirror Type: Stem Mirrors
Guaranteed Fit.
Our products are curated by our experts.
We're Happy to Help!
Call our experts: 937-291-1735
Premium Products.
Made in USA and Europe.
mo.view METALMIRROR
motogadget now exclusively presents its glassless mirror series mo.view. The special feature of this motorcycle mirror is the patented mirror surface, which is machined directly into the metal body. The Aluminium itself is the mirror surface! A weightless design without edge and frame is possible and the mirror body itself becomes very thin and light. Shattered glass or fallen out glass are simply not possible!
An elaborate fly-cutting process, using diamond cutting tools on ultraprecision CNC machines, machines the convex mirror surface directly out of solid alumimum. To protect the surface motogadget applies, in a vacuum, a special plasma coating which makes it absolutely resistant to scratches, corrosion and oxidation.
The mirror and mirror arms are CNC machined from billet aluminium. Deep black anodizing gves them a distinguished appearance. All components such as bolts and ball-joints are made of stainless steel. This makes for precise and stable adjustment of the mirrors.
mo.view sport
The stem mirror mo.view sport is small and designed to fit a variety of motorcycles . It can be mounted to all threaded holes with M10 sizes. Supplied are 1x M10x1.5 bolt and 1x M10x1.25 LH and 1x M10x1.25 RH bolts with each mirror. The mirror is the same for either right side or left side. We also offer a bar clamp mount - MG7001070 which fits 7/8" and 1" handlebars.
Dimensions
Width of mirror body: 122 mm
Height of mirror body: 83mm
Thickness of the mirror body without ball-joint: 4.5 mm
Length of the stem: 150 mm
Weight: 178 g
Scope of Delivery
mo.view sport mirror with stem and 1x bolt M10x1.5, M10x1.25 LH, M10x1.25 RH and manual
How It's Made
Insights into the production of the mo.view motorcycle mirrors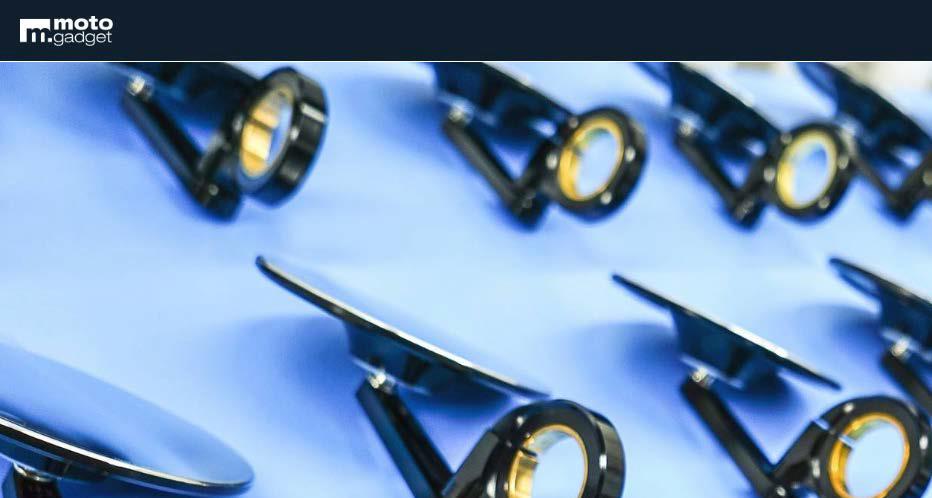 February 2019
A mirror without glass? That sounds about as daring as a tire without rubber. But the ingenious heads of motogadget have made the impossible possible. Thanks to cutting edge technologies, their high-tech mirrors are more robust, lighter and slimmer than ever before. So what is their secret? Standstill is regression. Not only has the vernacular known this, but also the motogadget team. For many years, the brand from Berlin has stood for truly sophisticated motorcycle accessories. Indicators, push buttons, instruments, switching electronics - if you focus on quality when customizing, you can't avoid motogadget products. The main reason for the company's success is constant progress - an integral part of the company's development.
"For us, innovation is simply the only way" says co-founder Garrit Keller, underlining motogadget's self-image. As the head of development, he is extremely interested in sounding out technical limits. It is his very personal drive that shapes the entire company. The new Metalmirror mirrors without glass are the best proof of this.
Conventional motorcycle mirrors are rather heavy and sometimes not very elegant. The mirror surface made of glass is a real Achilles verse, can jump out of the frame or break. In the event of a fall, the glass even poses a risk of injury. The aim of the new motogadget mirrors called mo.view is to avoid all these disadvantages by using state-of-the-art production methods. And indeed, the ten different m.view models are completely different from other mirrors. Because their aluminum body, milled from solid material, itself becomes a mirror surface!
The result is a weightless design without a rim or frame. The mirror becomes particularly thin and light.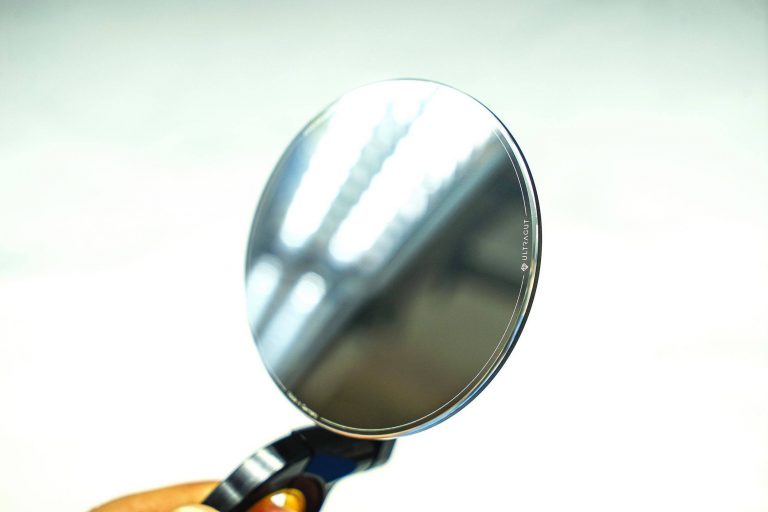 No glass, no problems. A simple but completely new design approach. One inevitably wonders why nobody came up with this idea before. But when you look into production, the question answers itself: The consistent renunciation of glass requires extremely precise manufacturing with extremely high expenditure and specially trained specialists who monitor every production shift. In a patented process, motogadget has succeeded in combining technologies from space travel, science and the semiconductor industry. The mo.view production hall is therefore more like a clinical laboratory. Artificial light shines onto clean work surfaces, blowers keep man-high machines cooled. Computer displays are operated by experienced employees, it smells like chemical cleaning agents.
The result of years of research and testing is a multi-stage, complex manufacturing process that begins with the production of mirror blanks. Thick, 2 meter long aluminum rods are cut into thin slices on a band saw and then machined in a CNC milling machine. 90% of the material is removed and later recycled. After anodizing and marking with a laser beam, the edge and the metal mirror surface are milled over again.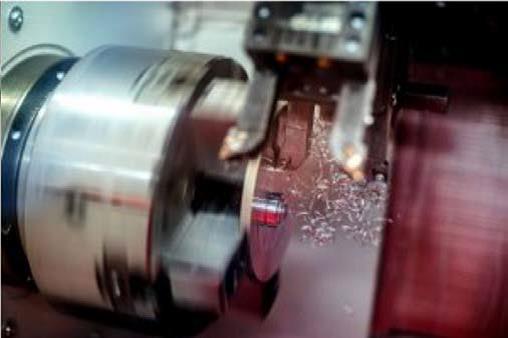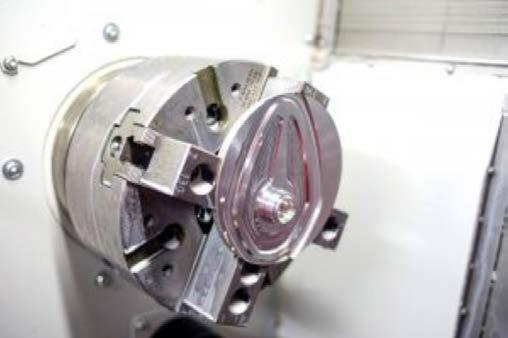 Then the "ultracut" takes place. A natural diamond with 0.5 carat removes an ultra-fine layer (0.001 mm) from the spherical mirror surface - less than 2% of a human hair. The chip itself is so light that it floats almost weightlessly in the air. The ultra-precision machine required for this achieves a roughness of 0.000002 mm. It is responsible for the fact that the metal surface reflects at all. The term of a mirror-smooth surface does not come now times from by chance. A normal milling machine would be hopelessly overwhelmed in view of the necessary precision in the nanometer range. The custom-made machine for mo.view production therefore has air-bearing spindles, hydrostatic axes and vibration-free machine beds made of solid granite. The device weighs several tons.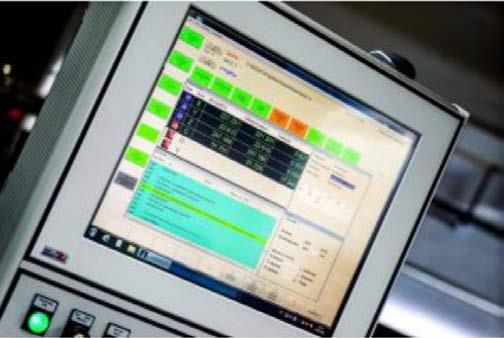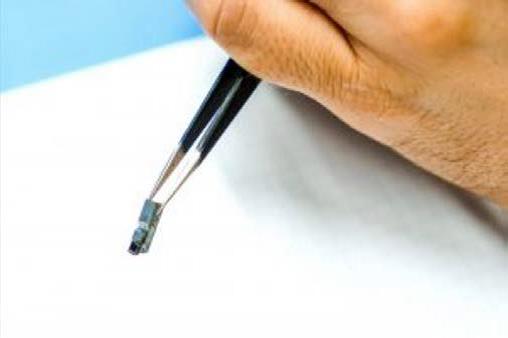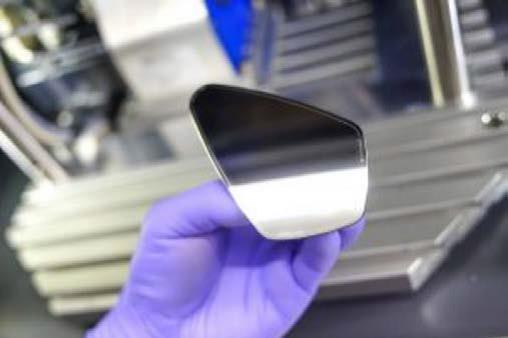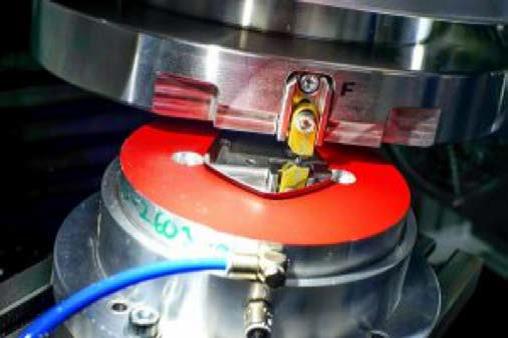 Big effort for small dimensions. But meticulousness is only one side of the coin. It is also indispensable to make the unprotected aluminum surface of the metal mirrors resistant to oxidation, corrosion and scratches in tough everyday motorcycle life. Motogadget faced another challenge. Scratch resistance comparable to that of glass can only be achieved by coating it with silicon dioxide (SiO2) - the main component of quartz glass.
Together with the Fraunhofer IFAM, a unique high-frequency low-pressure plasma coating system was therefore developed. That sounds complicated, and it is. The PECVD process (plasma-enhanced chemical vapor deposition) takes about one hour per work step and coats the mirror surface with a thin layer. Ionized particles are added to the vacuum as gas or liquid by a high-frequency energy source and are deposited on the mirror. These molecules are also called "precursors".
However, the smallest impurities leave defects on the mirror, which is why each component is first cleaned by hand in a dry ice jet.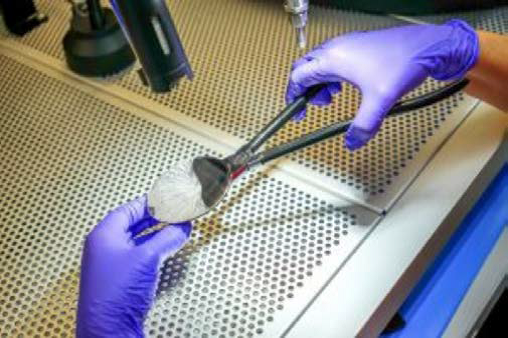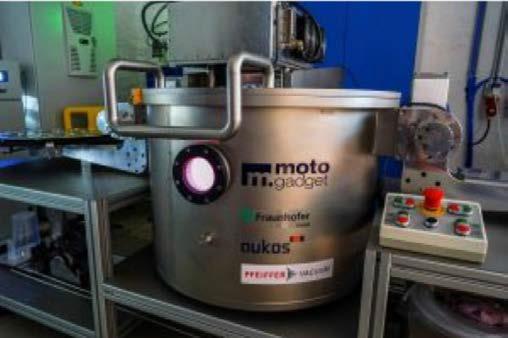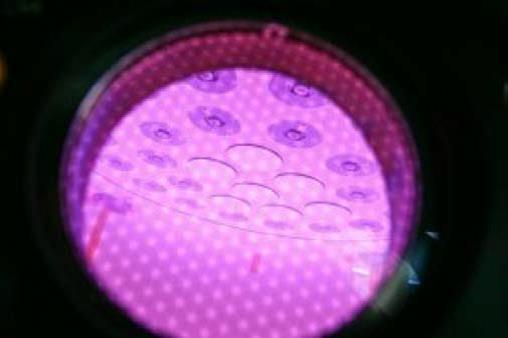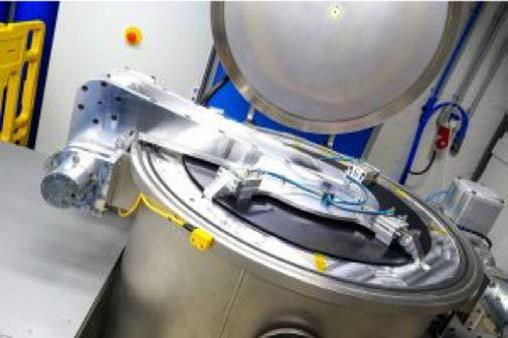 The subsequent quality control confirms the success of the unbelievably high expenditure: The layer thickness of the silicon dioxide is only about 0.003 mm, but makes the aluminum fit for the fight against all environmental influences on the road. In addition, each mo.view mirror is around five times lighter than conventional aluminum mirrors due to the absence of glass. No glass can shatter any more. Instead, the mirrors are extremely thin and even meet the legal requirements with a smaller diameter (8 of 10 mo.view models are ECE-tested and road legal). A frame for the glass can be dispensed with completely, especially since the high optical quality of the mirror surface ensures perfect vision without distortion or double images.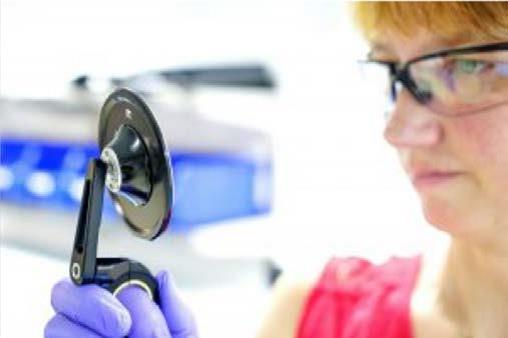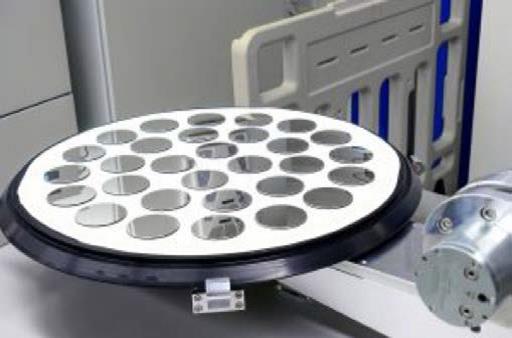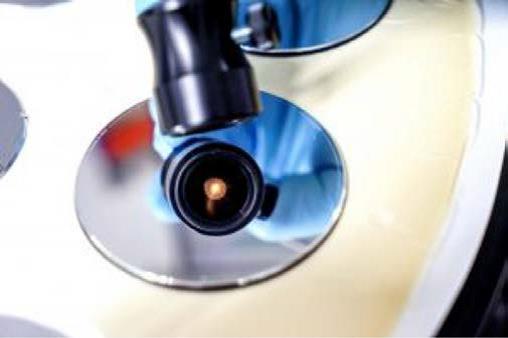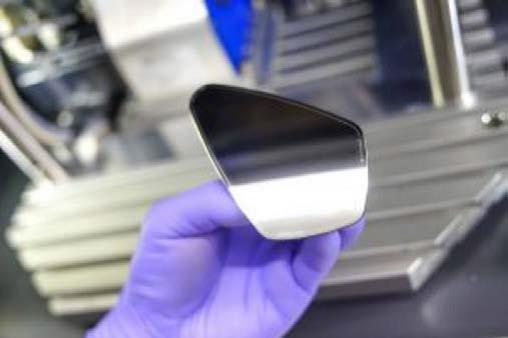 Cleaning and final assembly seem almost simple due to the innovative technologies, but speak for the manufactory part of the production. motogadget mirrors from the heart of the capital are attached to arms made of CNC-milled, anodized aluminum and fixed by hand using stainless steel screws. Precise ball joints allow a comfortable, stable adjustment later on. The motogadget staff protects the mirrors with a protective film and the packaging until they are used.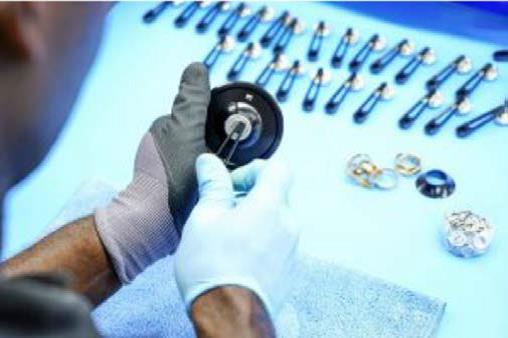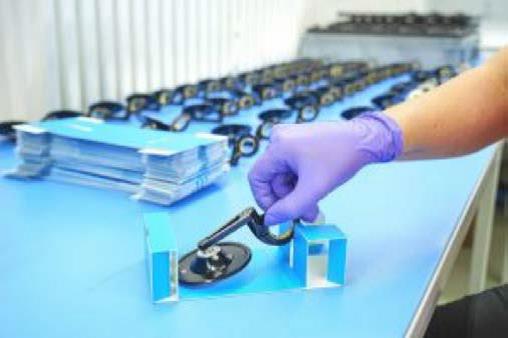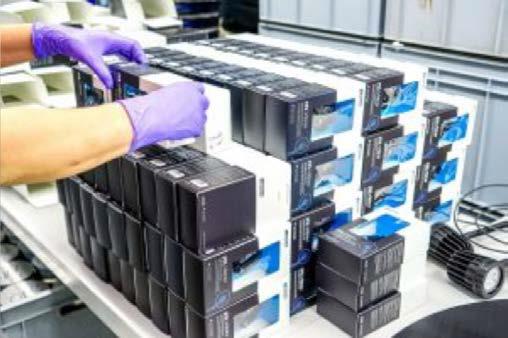 Text and photos: Sven Wedemeyer