Line Construction

Spiegler's Strength of Construction
We use only the finest materials available for our brake line components and we develop, design, and manufacture the lines in our Dayton, OH. facility. From the unique Torsion Fitting System to the Lifetime Warranty, Spiegler provides the best brake line system for your bike.
Line Features

Torsion Fitting System
Tight weave stainless steel braid with 96 wires
DU PONT PTFE - Teflon lining
Crimp sleeves are high grade stainless steel
All lines DOT approved
130 Color combinations of lines and fittings
Standard and Custom designs
Shipped in 48hrs.
Lifetime Warranty 

Benefit to You

Allows for 180 degree rotation of banjo fitting for correct alignment
Eliminates line swell, provides better performance and consistent feel
Reduces line expansion and provides greater durability
Better durability and longevity
Quality assurance and peace of mind
Allows you to personalize your bike
Back on the road sooner
Confidence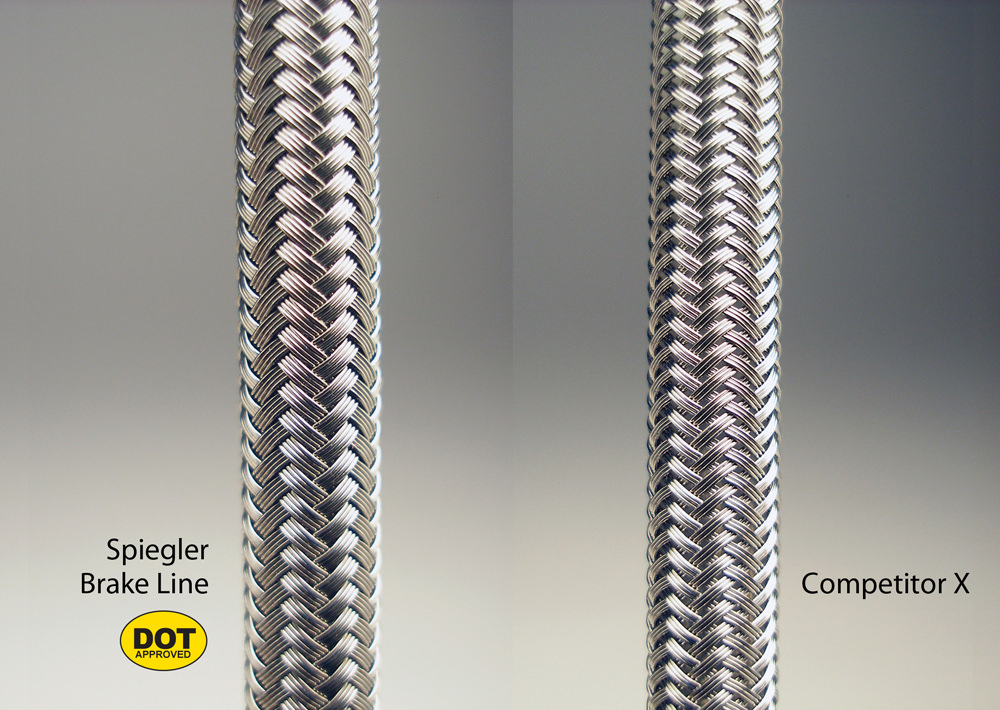 Unique patented adjustable banjo fittings eliminate line twist during installation. Each Brake Line kit comes equipped with special tools.